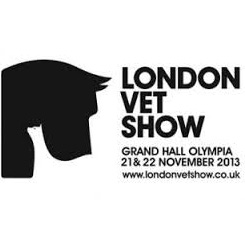 Find out how VetXML can help improve practice efficiency by talking to us at this year's event.
London Vet Show 2013 marks the first year that the VetXML Consortium will be exhibiting. Chairman, Nick Lloyd, will be on-hand to introduce delegates to VetXML as a universal language that is changing the way information is shared between practice management systems (PMS) and industry suppliers.
Until recently, data was stored within a practice as though on a desert island, and sharing information with suppliers – such as insurance, laboratory or microchipping companies – was restricted to being processed non-electronically; that is, by post, fax, or message in a bottle!
VetXML is a tool for sending data between a PMS and supplier computer systems. This electronic exchange is a secure and quick process that has the ability to increase practice efficiency, reduce demands on staff time, and significantly reduce stationary and postage costs.
As well as practice managers and owner vets looking to improve the efficiency of their practice, the VetXML Consortium welcome PMS vendors, pharmaceutical, dietary, microchipping, insurance, laboratory companies, and all others who are interested in utilising VetXML to visit stand M40 to explore the benefits of this universal language.
The VetXML Consortium are also the proud sponsors of this year's London Vet Show app – a handy guide to the exhibition, lectures and workshops to ensure delegates see as much as they can during the two day event. The app is available for download from the iTunes app store.
London Vet Show 2013 is taking place on Thursday 21 and Friday 22 November at the Grand Hall Olympia in Kensington. The VetXML Consortium will be exhibiting on stand M40.
To book an appointment with Nick Lloyd at London Vet Show to discuss VetXML in more detail, please email secretariat@vetxml.org