Overview
Are you speaking the language?
The VetXML Consortium is calling on the veterinary industry to help lead the way in the development of a standard data format through which information can be easily exchanged.
Following the increased use of practice management systems (PMS), it was identified that communications and data sharing within the industry needed to be improved. Enter VetXML.
VetXML is a universal language that facilitates electronic data exchange between practice management systems and other industry suppliers.
Together with VetEnvoy – an enabling platform that provides a communications hub for the secure delivery of data – the VetXML Consortium ensures a complete solution for data sharing.
Indeed, the relationship between VetXML and VetEnvoy can be likened to an electronic version of the postal service. VetXML is the standard packaging in which data is sent and VetEnvoy is the standard courier that ensures the package is delivered. The combined use of standard package with standard courier makes it simple for practices and suppliers with compliant systems to exchange data quickly and securely.
The benefits to your current and future customers are endless. No longer are your customers restricted by the timely and costly processing and sharing of information non-electronically; rather, insurance claims, lab results, microchipping forms, benchmarking reports and much more can be processed and monitored at speed and with confidence.
Therefore, VetXML further increases practice efficiency by reducing admin time, increasing security of data exchange, improving client service and reducing paper consumption and staffing costs.
Future features of VetXML will include automated data sheets, clinical record transfer, electronic ordering, and clinical evidence and auditing, but with numerous industry members already signed up, isn't it time you spoke the language?
Benefits to Industry Suppliers
How can VetXML benefit the veterinary industry?
VetXML allows compliant practice management systems (PMS) to quickly and securely share data with veterinary service providers. Prior to this standard data format, information could only be shared between practices and external organisations via non-electronic methods, such as post and fax. VetXML offers increased efficiency for practices by allowing data such as laboratory reports, benchmarking reports and insurance claims to be transferred quickly and securely from a PMS direct to the relevant organisation. This increases the effectiveness of PMS software for the end user, as practices can save time and money on printing and postage, whilst improving security and practice efficiency.
---
Insurance claims service
The insurance claims service enables practices to send claimable items electronically from a PMS direct to the insurance company. This removes the need for paperwork, freeing up staff time and saving approximately £5 per claim by avoiding printing and postage costs. Sending the data electronically also improves cash-flow, as insurance payments will be received more immediately. Currently all eClaims are delivered via the VetEnvoy hub. For more information about VetEnvoy's eClaims visit www.vetenvoy.com.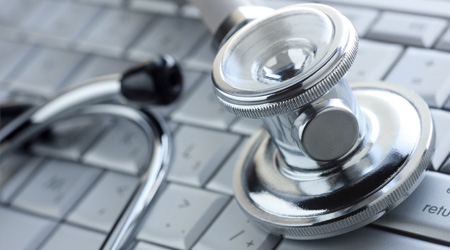 ---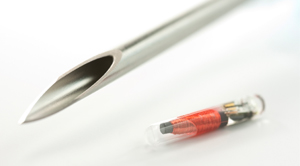 Microchip registration service
The microchip registration service will enable a practice to immediately transfer the details of a client held on their PMS electronically to the relevant registration database provider. This removes the need for paperwork and gives clients the peace of mind of having immediate cover should their pet go missing.
---
Automated delivery of benchmark data
The benchmark data service will enable practices to send benchmark data electronically and automatically from a PMS to a benchmarking company. It offers an ease of data delivery that is not apparent when using FTP or Excel spreadsheets.

---

Create external lab test requests directly from your PMS
With the Lab Requests service, a few clicks of the mouse are sufficient for practices to create an electronic lab request form. This process negates administration errors – such as misspelling the patient's details – and saves practice staffs' precious time by filling the form automatically. Users will therefore not be required to waste time searching and filling the paper forms, and will always have the latest prices at their fingertips.
---
Lab Reports straight into your PMS
The Lab Reports service enables the secure, seamless and direct transfer of the laboratory report data between a PMS and the IT systems of lab companies on a completely paperless basis. The report is also automatically entered directly into the relevant animal record in the practice's system.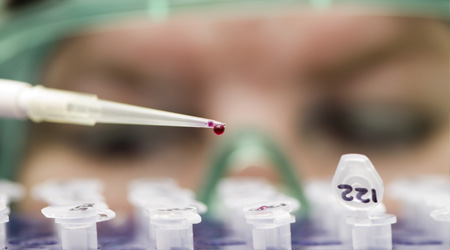 ---
Schemas in development.
The VetXML Consortium is currently developing the following schemas:
• Microchip reunification
• Product ordering, product catalogue and product dispatch
• Case history transfer
• Wellness/Pet Health Plan
• Formulary/Safe Medicines Supply
• Clinical event schema

---
We value your feedback.
We value your feedback in helping us to design systems that further improve performance and profitability for your business and products. All comments are gratefully received, so please get in touch via our contact form.
VeNom Codes
Discover more about the VeNom Coding group.
The VeNom Coding Group has developed and maintained a standard set of clinical veterinary terms –  the VeNom Codes – through collaboration with the Royal Veterinary College (RVC), the University of Glasgow Faculty of Veterinary Medicine (UGFVM), Bristol Veterinary School and the PDSA, for use in first opinion practice and referral veterinary hospital medicine.
The Aims of the VeNom Coding Group are:
• To promote clinical data coding within veterinary medicine in general
• To encourage and facilitate the standardised recording of clinical data via the use of the Codes, across veterinary institutions, practices and other veterinary sectors
The VeNom Coding Group is a multi-institution group that includes veterinary and IT specialist members from the RVC, UGFVM, the PDSA, Bristol Veterinary School, Cambridge Veterinary School, the University of Nottingham School of Veterinary Medicine and Science, SPVS and VetsNow.
The Codes are a list of terms that are used in veterinary practice and have been standardised across institutes to facilitate academic discussion, research and clinical auditing. Currently, the codes consist of diagnoses, presenting complaints, procedures, administrative tasks and breeds associated with canine and feline veterinary work. Equine terms are also now available. Both general practice and referral practice terminologies are included.
The VeNom Coding group updates the terms and issues new releases from time to time. Requests for new terms or amendments are to be sent to the Group to be reviewed by their scientific committee.
For further information visit the VeNom Coding Group websiteor contact Dave Brodbelt at dbrodbelt@rvc.ac.uk.
---
Standard Data Format
Standard data format specifications supported by VetXML Consortium members.
The information below details the services and members that support the VetXML standard data format, as well as various downloadable specification schemas.
Parties communicating using VetXML.
The member compliance page provides an overview of the services provided by industry members using VetXML as of 1st Dec 2018.
Mobile users can download the full member compliance PDF here.
Marketing guidelines for parties using the data format.
We are keen to ensure that our brand is correctly represented by parties using VetXML. Please download our Marketing Guidelines for further information.

---
Specification – Schema Download.
Click here to view and download the VetXML Schemas.
Standard Communication Protocol
Standard Communication Protocol Specification.
The following Application Programming Interface (API) has been developed by VetEnvoy (LiveTime 24/7 Ltd.) and made available freely to the VetXML Consortium as a proposed open standard communication protocol for the transfer of VetXML data, and associated surrounding workflow processes.
Please note, it is the actual techniques, workflows and protocol of the standard on which VetEnvoy operates that has been made open and not the underlying source code of VetEnvoy itself.
Application Programming Interface v1.50
Parties providing a Hub (Gateway) compliant with the Specification.
To date (1st January 2013), the following parties have implemented a compliant Hub or Gateway to which is currently allowing communication between live working practices and other industry parties using the open standard protocol:
VetEnvoy (LiveTime 24/7 Ltd)
• eClaims
• Benchmark data delivery
• Lab service requisition
• Lab report delivery
• Dietary advice facilitation
• Microchip registration
• Short Message Service Outbound (SMS)
Register your Interest
Together we can remove the language barrier, register your interest here.
If you would like to become a member of the VetXML Consortium or receive further information, please register your interest.
We also welcome your comments about our current systems, so please use the form below to share your feedback as to how we can further benefit your business.