VetEnvoy is an enabling data delivery platform that makes it easier to securely deliver data and manage workflow processes between practices and their suppliers.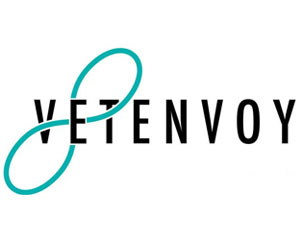 Established in 2006 by Managing Director Mike Fletcher, LiveTime 24/7 Ltd now owned by Allianz Insurance developed the enabling data delivery platform for VetXML – VetEnvoy – a communications hub that makes it easier to securely deliver data and manage workflow processes in the veterinary profession.
eClaims was the first VetEnvoy service, which enabled the secure, seamless and paperless transfer of insurance claims from a practice to the insurance company. To date, over one-third of a million eClaims have been securely and reliably sent.
Since its introduction, several additional services have been developed that deliver seamless data transfer:
Lab Report: this service allows lab reports to be easily transferred electronically, directly into the relevant animal record
Vet Viewer Benchmarking Service: compare your practice activity with other participating practices
Microchip Registration: enabling the electronic registration of an animal's details
In partnership with SPVS, VetEnvoy co-founded the VetXML Consortium. By working closely with SPVS and the industry itself, VetEnvoy aided the development of VetXML as a common communication standard. Together, VetXML and VetEnvoy's solution to data sharing can be likened to an electronic version of the postal service. VetXML is the standard packaging in which data is sent and VetEnvoy is the standard courier that ensures the package is delivered. The combined use of standard package with standard courier, therefore, makes it simple for practices and suppliers (with compliant systems) to exchange data quickly and securely.
For more information about VetEnvoy and to register your interest, visit www.vetenvoy.com